The Enchantments is the name given to one of the most breathtaking wilderness areas in the Cascade Range: a three-mile glacial basin dotted with ultramarine lakes and watched over by fearsome granite peaks.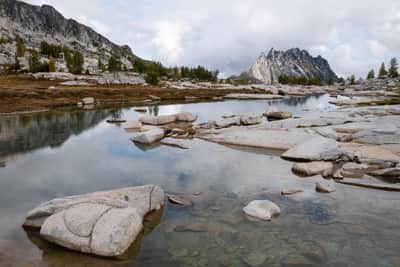 What it's like
Visitors to the Enchantments will climb from the bottom of the Icicle Creek gorge up to nearly 8,000 feet; first through familiar subalpine woodland, then up through alpine meadows and past glistening blue tarns, before finishing in the bare granite moonscape of the upper basin. Along the way, you'll see mountain goats, marmots and other wildlife. The trip is demanding, but the scenery is unparalleled.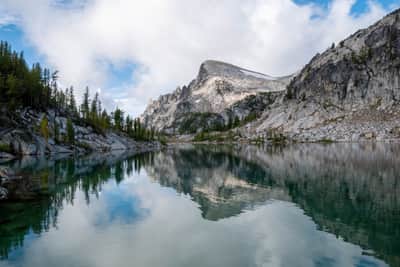 When to go
The Enchantments is mostly snow-free during a short window from roughly June to September each year. Permits are required to camp in the Enchantments from May 15 to October 31. Check out our weather info for details about the conditions at different times of the year.

What to bring
We've put together a gear guide to help you figure out what you'll need. If you're going with a group, be sure to coordinate with them since you'll be able to share some equipment. And don't forget the ten essentials.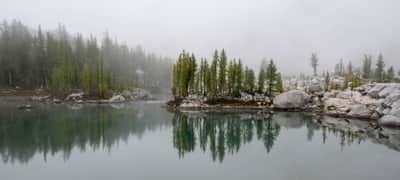 Some things not to bring:
drones are illegal to fly or possess anywhere within the Alpine Lakes Wilderness
dogs and other pets aren't allowed in the Enchantments permit area
Also, don't plan on any campfire cooking: campfires are prohibited above 5000′ or within 1/2 mile of any lake, which describes all designated campsites.
How to get there
The Enchantments are located near Leavenworth, Washington. If you're coming from far away, consider making plans to stay overnight in a hotel in Leavenworth so that you can get an early start on the trail.